This beautiful rug is a design by Polly Minick and can be found in her book titled "The Spirit of Sacagawea".
This is the cover of the book in which there are two rug designs that may be enlarged for rug hooking and there are numerous quilt blocks by her sister Laurie, also suitable as hooking projects. You can order you book HERE.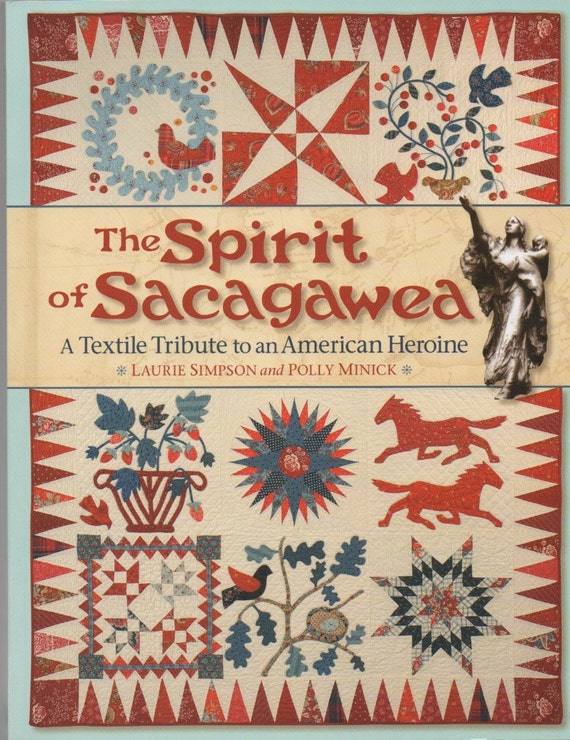 I am presently drawing out that pattern for someone as I am the authorized agent for Polly to draw her designs. Polly no longer does kits but if you are interested in a pattern on linen, contact
POLLY
and she will in turn advise me of the order and
give you my e-mail.
Polly just had a showing of her rugs and a demonstration in a Ralph Lauren Showroom. If you live in the Naples, Florida area perhaps you were lucky enough to enjoy her presentation. If not, here is Polly and Laurie's BLOG and you can enjoy the show now.
Have a great evening everyone.
Saundra